Athlete Testimonials
Jon Montgomery
2010 Men's Skeleton Olympic Gold Medalist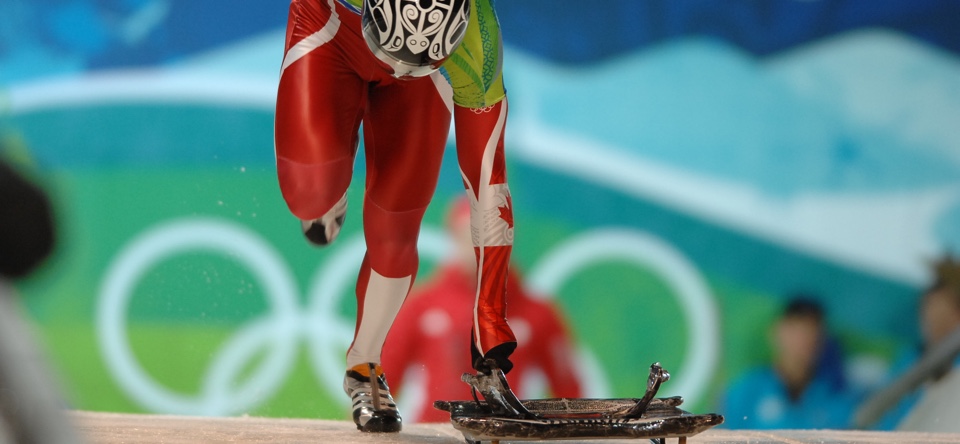 Photo (left): Ewan Nicholson, Photo (right): Charlie Booker
"I was lucky to be able to work with Tyson the last 4 years of my career. Typically this is a time when athlete begin to experience recurring injuries as the body begins to show the wear and tear of years of high level training. Because of Tyson's skill as a Physiotherapist and his dedicated and proactive approach to health care, I was never healthier and more capable as an athlete than I was under his supervision."
Thomas Hickey
Defenseman with the New York Islanders
2 x Gold Medalist and captain of the 2009 Canada World Junior Team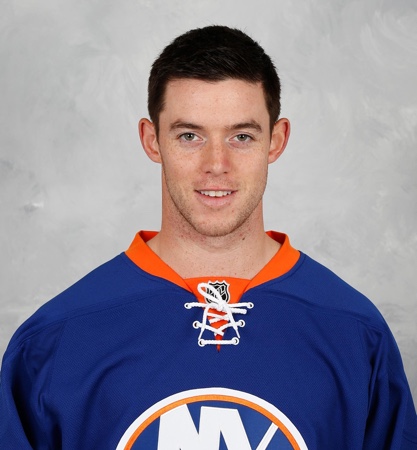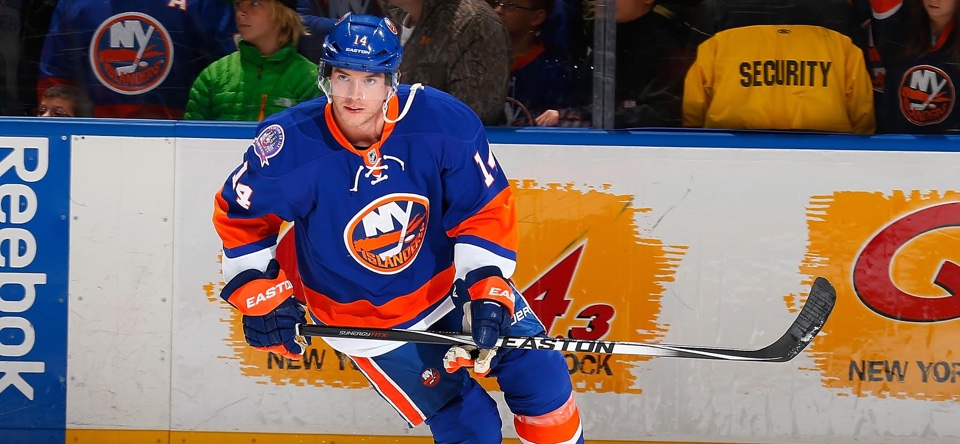 Photos: Getty Images courtesy of the New York Islanders
"I've recently had the pleasure of introducing Tyson into my training regime. As a hockey player, my off-season job is to improve at my craft, gain strength/speed, and prevent injuries. However, its not my job to understand how my body functions and reacts to the rigors of a summer training program. That's where Tyson comes in. After working with Tyson, I felt my body was in optimal condition for every training session. The improvements are dramatic when my body is able to perform like its intended to. What sets Tyson apart isn't his understanding of my body as an athlete.... but specifically as a hockey player, and the needs that apply to the sport."
Heather Moyse
2 x Olympic Gold Medalist (Bobsleigh)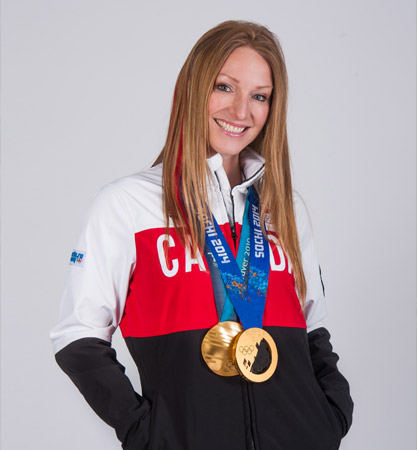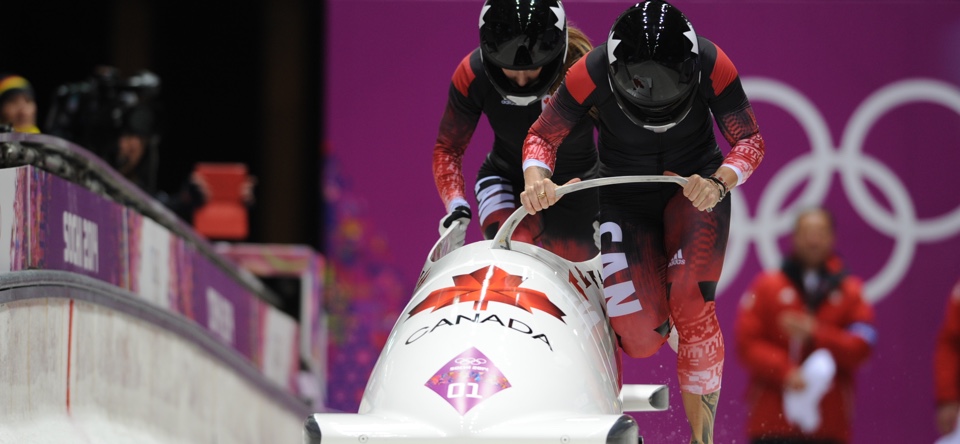 Photo (left): Rachel Peters Photography, Photo (right): Charlie Booker
"Without exaggerating, Tyson enabled me to compete during the World Cup circuit leading up to the 2014 Winter Olympic Games in Sochi.
I had had hip surgery the winter prior to that season, and a crash early in the season left my body out of alignment. Five weeks later, my body was tired of compensating and finally shut me down with severe back spasms, limiting my ability to move without pain grabbing me. After other therapists couldn't figure out the problem and coaches were about to send me home from tour, I was introduced to Tyson. And, not only did he figure out what the problem was and why it happened, his treatments were amazing - using a number of different approaches and modalities - and I was able to race that weekend with pilot Kaillie Humphries, during which we pushed the fastest start times of the race and won a World Cup gold medal.
I continued to see Tyson on occasion leading up the Olympics in Sochi where Kaillie and I successfully defended our Olympic gold medal from Vancouver. Tyson is a big reason why that was possible. He's a great therapist who is only going to get better because of his passion and personal non-cookie cutter approach. One can't win alone. And I'm glad Tyson was part of my team!"
Jesse Lumsden
2 x Olympic Bobsledder and former CFL player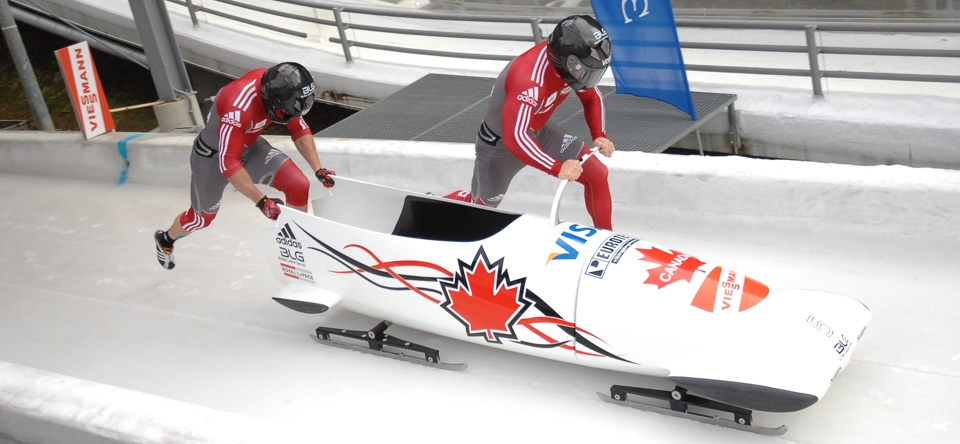 Photo (left): Charlie Booker, Photo (right): Charlie Booker
"Tyson is by far one of the best physios I have had the pleasure of working with during my career as an Olympic athlete. During the time I have spent with him he has expanded his skill sets through courses and programs to increase the ever growing tools he has in his physio tool box, so to speak.
When working with Tyson it is not about making an area feel better, it is about finding the source of the problem and correcting it through different processes to ensure better performance and quality of living. Tyson is about fixing a problem not covering up an underlying issue. He has on more than one occasion unlocked the last 10% of what I needed to perform to the best of my abilities, and assist the team in achieving what we were there to do, win medals.
If you are fortunate enough to work with Tyson, get ready to work and get ready to get better."
John Morris
2010 Men's curling Olympic Gold Medalist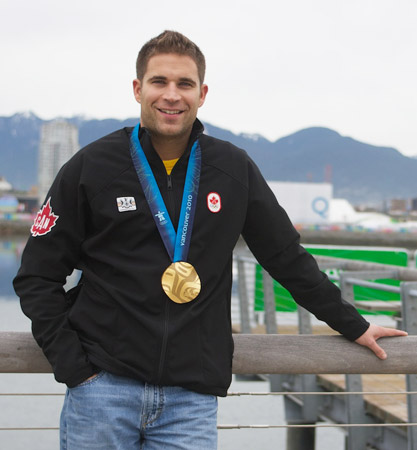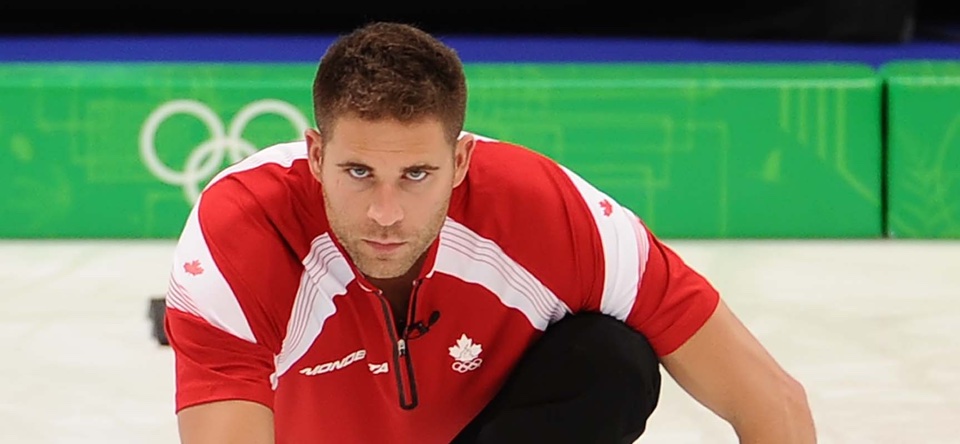 Photo (left): Anil Mungal Photography, Photo (right): Martin Chevalier
"I've been working with Tyson for over 5 years now and not only has he always been a consummate professional but he has been able to help me with whatever ailments my body has thrown him. Shortly after the 2010 Olympics, I sprained my ankle and was told I would be on the shelf for at least 6 weeks. With Tyson's help, I was back on the ice making double takeouts in only three weeks!
He has a vast knowledge base of many different physiotherapy techniques and is constantly striving to learn the latest techniques that will serve us athletes and clients better. As long as I train and compete in Calgary, I will continue to see Tyson whenever I need help with an injury. There simply is no one better."
Melissa Hollingsworth
2006 Women's Skeleton Olympic Bronze Medalist
Women's World Cup Skeleton All time leader in World Cup podiums
3 x Olympian (2006, 2010, 2014)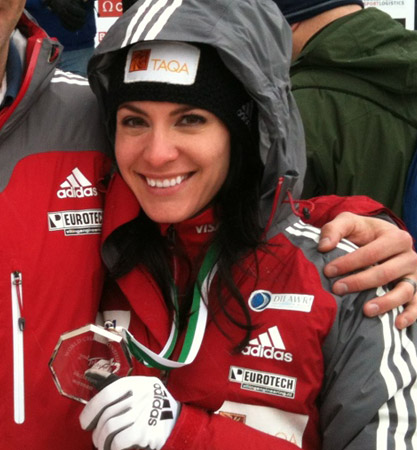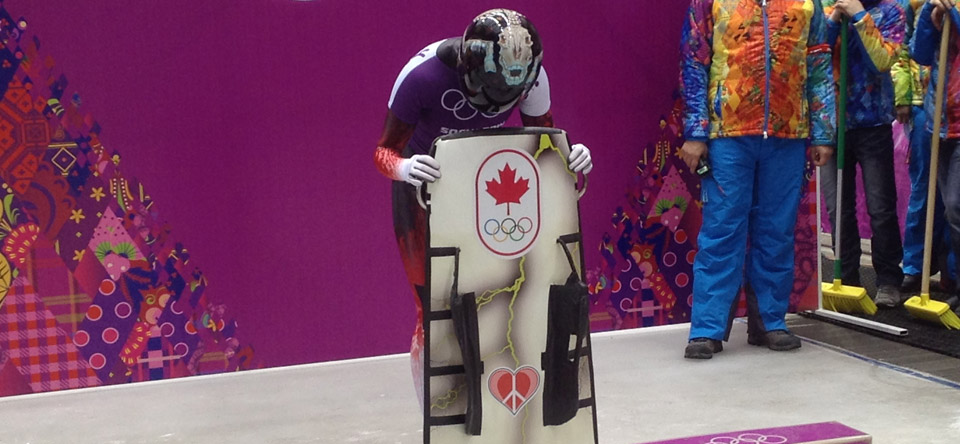 "I had the pleasure of working with Tyson in the 4 years leading into my 3rd Olympics. Tyson was the glue for our team not only as our physiotherapist, but his positive, competitive nature helped my mental and emotional performance. Tyson taught me how to be a better athlete each and every day with being aware of my firing patterns during training sessions and in my daily life. Tyson's dedication to my health helped me be the fastest and strongest as I was ending my 19-year Skeleton career."
Dave Proctor
2013 and 2014 Canadian 100 KM champion, Top Canadian at the 2014 100 KM World Championships, ​Guniness World Record Holder - 139.22 KM in 12 hours and 260.4 KM in 24 hours on a treadmill, New Balance ambassador.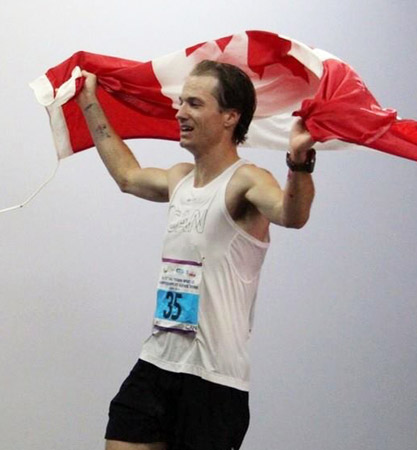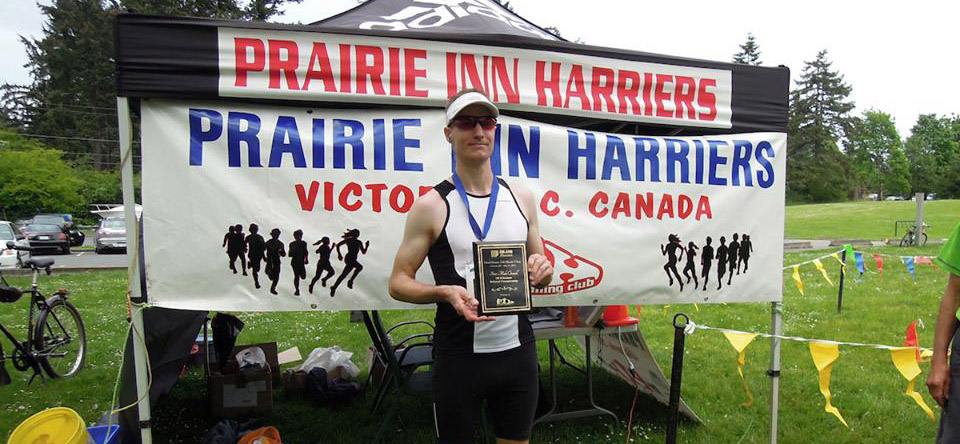 "I rely on Tyson's expertise to identify and treat issues that arise from the high volume and high intensity training it takes to succeed in the ultra marathoning world. My successes are directly related to remaining injury free. It's simple: more time training, less time recovering and for that reason I owe Tyson my deepest gratitude. His hands on approach and ability to treat problems before they arise make Tyson in a league of his own."
Sarah Reid
Women's Skeleton World Championship Medalist (2013)
Olympian (2014)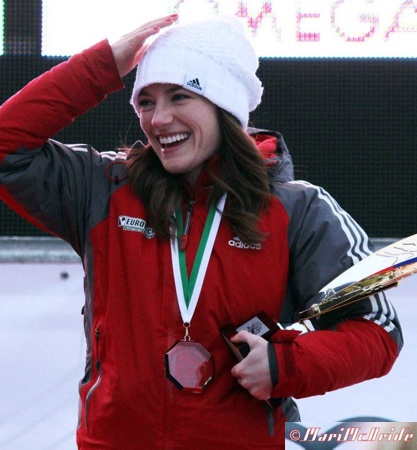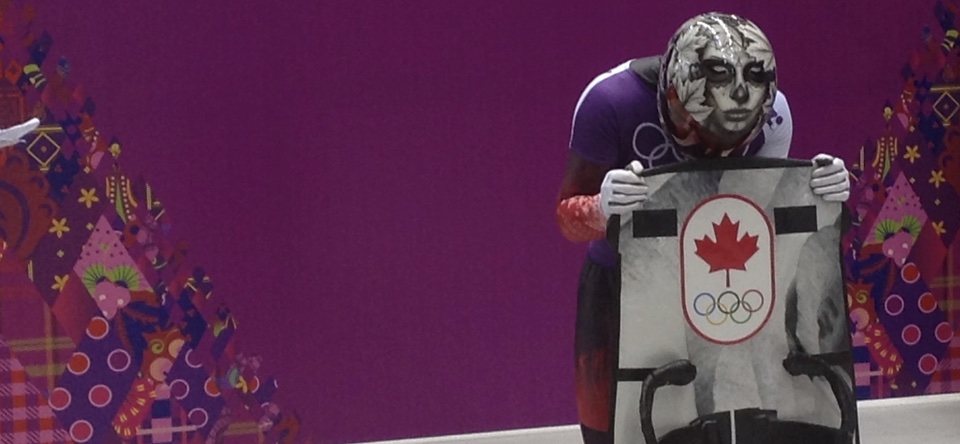 "As a member of the National Skeleton Team for the past four years, I was lucky enough to get to work closely with Tyson in both my preparation leading up to the Olympic Games in Sochi, and while competing at the Olympics. Tyson was such an integral part of our team, and I could not have achieved the successes I did over the past quadrennial without his unwavering support. His passion for what he does is obvious, and his hunger to learn more and expand his knowledge makes him an amazing therapist. I know I don't speak only for myself when I say that Tyson was a key member of the Canadian Skeleton team."
Monique Sullivan
​(2 x Olympic ​Track Cyclist, Pan American Games Triple Gold Medalist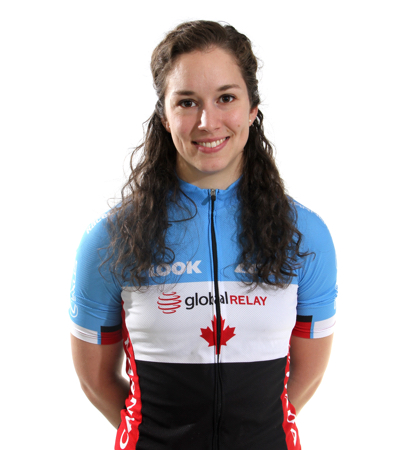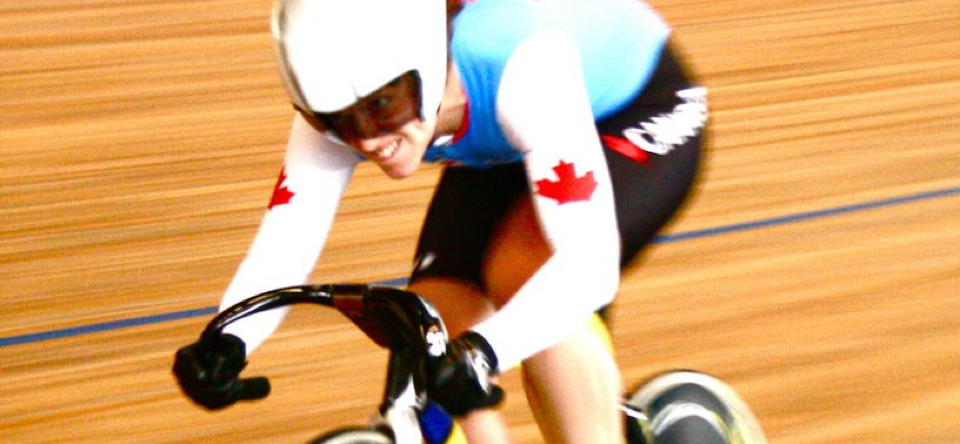 "As a two-time Olympian I have worked with many therapists, and Tyson Plesuk is the most thorough, competent, and effective therapist of them all. His great skill and ability to target root sources for a wide variety of issues will ensure effective treatment that lasts, without having to book appointment after appointment. I do strongly suggest doing the exercises he provides as they are a small price to pay to regain strong and pain free living. You will not regret seeing Tyson! "
Services

Acute Injury Management and Treatment, Movement Screening & Functional Assessments, Performance Enhancement Therapy & Injury Prevention, NeuroKinetic Therapy (NKT)...

Read more

Treatment Techniques

Intramuscular Stimulation (IMS), Fascial Release, Acupuncture, Instrument Assisted Soft Tissue Mobilization (IASTM) & Joint Mobilizations & Manipulations, Exercise Prescription & Exercises

Read more